So, one of the things that drives me crazy are these large media companies who set-up, manage and control your Google Business Listing or Google My Business Account. Many times it is part of a "online marketing package" of "local seo package" that seems attractive because it's relatively cheap, maybe between $30-$100 per month. You might not even realize what you are doing but, what you are doing is giving another company ownership and control of your Google Listing, for a fee when it is FREE. This becomes particularly problematic when go to cancel your "online marketing package" with one of these companies, as they now retain ownership of one of your most important online properties.
There are certain cases when it might make sense for a business to use a listing directory aggregate service, like if you have multiple locations, have had recent changes of address or phone number and want to make sure all directories are correct. But, for the most part this is not necessary, particularity with your Google Listing.
What is a Google My Business Listing? Your Google Listing is the result that should show up on the right side of a search result page when someone searches for your business, or perhaps your main business category in your particular town. See image below.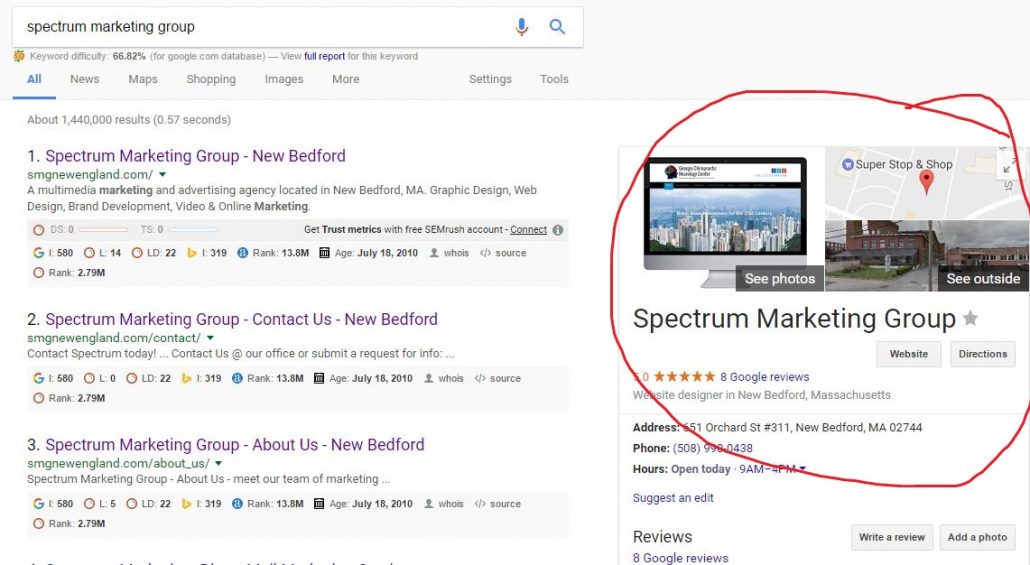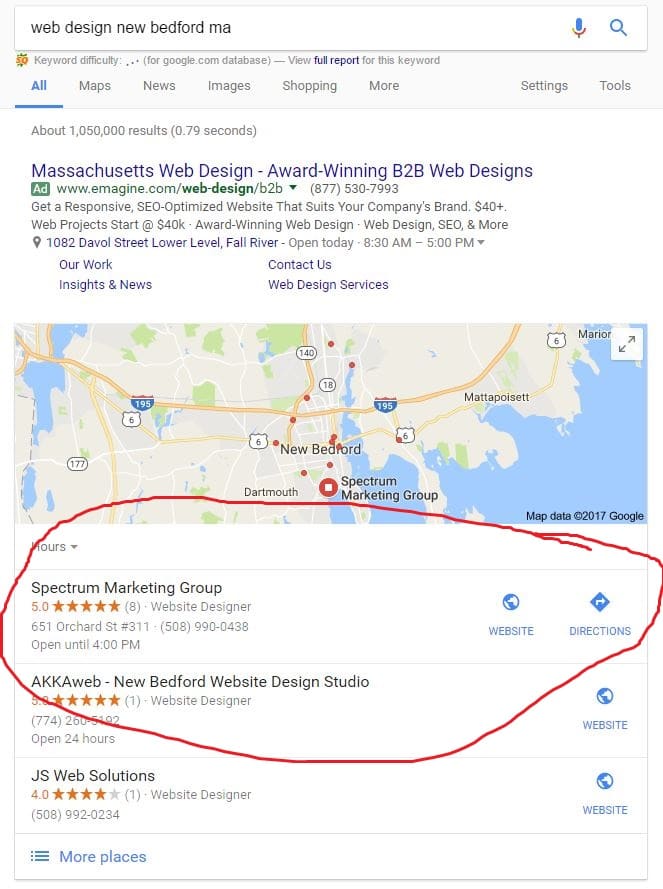 So, how do you set up your Google Listing on your own? Its easy. If you haven't already done so you should create a company gmail address, you don't have to use this for email but this will be your username and password for all your future Google properties like Google My Business, Youtube, Google Analytics and more. Simply Google gmail and walk through the process.
Once you have set up your company Gmail account, go ahead and Google, "Google My Business" it should take you to a page that looks something like this, click on start now.
Now simply walk through the steps. It will first ask for your phone # or address to see if your company is already set up. If so you will need to follow the  steps to claim that listing, or request ownership if someone else has already claimed it.
If your business is not yet set up, just simply follow the steps and fill out all the information, when complete it will ask you to verify by sending you a postcard with a 5 digit code on it. Within a week or so you  should receive this card, log back into Google My Business, enter the code and wala, you are officially registered with Google My Business.
Want to improve your search results?
Send people to your Google listing and get them to write reviews. Upload photos and make sure your profile is 100% complete.