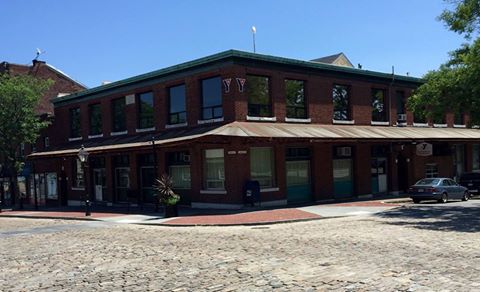 The Moby Dick Brewing Co. has selected Spectrum Marketing Group of New Bedford as its design partner to handle development of its website and print needs.
Coming in March of 2017 Moby Dick Brewing will be serving craft beer brewed on site alongside great food at affordable prices. The brew-pub will be located in the heart of the downtown historic district at 52 Union St. New Bedford, Ma.
"We interviewed several local design firms and were inspired by the talent that exists in this area," said Bob Unger, marketing director for Moby Dick Brewing. "In the end, we decided that Spectrum brings the right mix of ideas, energy and skills to our project. We were impressed with their preparation and enthusiasm throughout the selection process."
The firm will work with Moby Dick Brewing to create a unique brand and mobile strategy that will make it easy for customers to find out what's new on tap from our brewhouse and our kitchen.
"We look forward to helping Moby Dick Brewing to develop an iconic brand that will be part our community for many generations to come." Said Jeff Wotton, co-founder of Spectrum Marketing Group.